The Team
Teresa Nieman-Gregg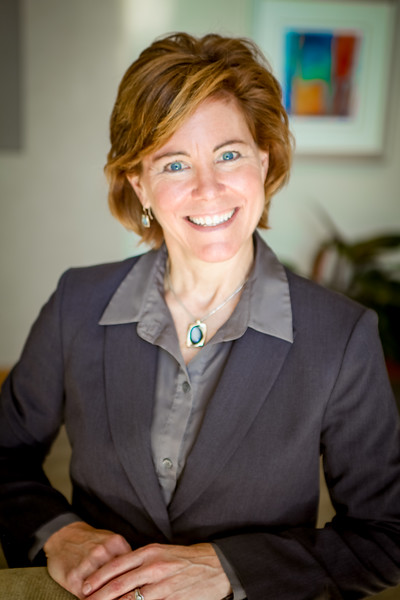 Financial Planning Administrator, Registered Assistant
---
Teresa is the Financial Planning Administrator for Faith 401k & Money Management, LLC and Registered Assistant to Dennis. She brings over a decade of financial services experience to the office on behalf of our clients.
Teresa loves meeting with individuals and the challenges that come from planning all the details of their investments and retirement. In addition to holding her Ohio Life Insurance & Annuity license and having the securities representative and investment advisory representative registrations, Teresa is a Certified Equity Professional Level 1, a Certified Divorce Financial Analyst (CDFA®), a Certified Financial Education Instructor, and a Certified Financial Planner (CFP®).

Teresa feels it's important to give back to the community that has blessed her, and does so by volunteering her time and energy to several local causes. She has strong roots in the area, literally! The Nieman Christmas Tree farm in Ross, Ohio is where she grew up and still helps out during the holidays. She and her husband live in Harrison.
---
Risk Management & New Account Specialist / Client Services Representative
---
Doreen is the Risk Management & New Account Specialist / Client Services Representative for Faith 401k & Money Management, LLC. She has over 15 years of experience in financial services, primarily helping clients navigate the complexities of insurance products.

Clients are like family to Doreen and she works hard to help make sure their needs are met. She specializes in helping them with life, disability, property and casualty, and long-term care insurance, as well as with fixed annuities. She holds insurance licenses in Ohio, Kentucky and Indiana.

Doreen grew up in Amelia, Ohio and still lives there. She and her husband enjoy time with their family, but especially the time spent spoiling their grandchildren.
---
Client Services Specialist
---
Dee Dee is the Client Service Specialist and Assistant to Dennis and the team at Faith 401k & Money Management, LLC. While Dee Dee is new to the financial field, she is very familiar with assisting and serving the needs of others in both professional and volunteer capacities. Her background includes Operations Management, Data Information Management, and Mission Trip Team Leadership.

Excellent service is a priority for Dee Dee as she strives to make sure clients and team members have their questions answered and needs met.

Dee Dee has been in the Cincinnati area since moving with her family in sixth grade and is a graduate from Lakota Schools. She and her husband are recent empty nesters and reside in Mason, Ohio.
---
​Stanley K. Sheppard​
​​Insurance Specialist
​​Stan started in the life insurance business in 1976 with Franklin Life Insurance Company, where he received various sales awards. ​After Franklin Life was purchased by AIG, Stan continued to write business with them, as well as numerous other companies, to facilitate the diverse needs of his clients. Along with his personal sales achievements, he built a life insurance agency with over one million dollars in annual premiums. ​Stan graduated from Xavier University with a BS in Economics in 1965. After graduating, he taught math and accounting while coaching football and wrestling at a local high school.
​Stan primarily works to help clients develop long range plans using life insurance to establish retirement planning and provide family security.
​Stan has been married to his wife Janet for 53 years. They have three children, six grandchildren and two great grandchildren.
---
William E. Gregg, Esq.
Compliance Consultant
​Bill has been in the compliance field since 1986, when he began as a compliance auditor for the National Association of Securities Dealers, Inc. out of their Chicago district office. He has served broker/dealers, investment advisers, investment companies and insurance companies over his career. He has been a Chief Compliance Officer for a number of firms and was Associate General Counsel for a leading insurance company. He has provided compliance consulting services since 2012.
​Bill got his BS in Public Administration from Indiana University and his JD from Detroit College of Law (now known as Michigan State University College of Law). He is a member of the Michigan Bar Association.
William is not registered with Woodbury Financial Services, Inc.